Savor Flash Sample Sale
50% off Discontinued or Slightly Flawed Keepsake Boxes

The Deets
Sale begins Tuesday, 9/15/20 at 9pm EST for 48 hours only. Ends Thursday 9/15/20 at 9pm EST (or when we run out of merch--whichever is first!). The last sale sold out in ONE HOUR!

We meticulously inspected all the merchandise included in the sales of this promotion.

Discontinued models and models with slight flaws are priced to sell at 50% off.

While the amount of

damage varies, all products include new labels and accessories. Flaws are generally not visible when product is on shelf. Examples of flaws are photographed below and shown in this video. Please note there are limited exceptions for Slate Baby Edition, which have some small spots on the spines.

Available styles include Baby, School, Vault and Wedding Keepsake Boxes - some of our most popular styles!

Most products have outer disposable packaging that is incorrect or damaged.

All sales final

as supplies are extremely limited.

We will be going LIVE on instagram on Tuesday at 9pm, and you can choose your box if you wish. You must purchase a box within 12 hours of selecting a box in order to get it. Boxes will be apportioned on a first come, first served basis.  

All SALES ARE FINAL. NO RETURNS OR EXCHANGES.

Boxes will ship within approximately 7 business days of sale.
PRODUCTS INCLUDED
(will go live on 9/15 at 9pm EST)

$79.95-83.95 Sample Sale 39.98-41.98
AVAILABLE 9/15 9pm EST
All your most important baby memories organized in one convenient home. Savor Baby Edition Keepsake Box is a bespoke and super easy system to organize, enjoy, and store your most important memories from early childhood (ages 0-4).
69.96 Sample Sale $34.98
AVAILABLE 9/15 9pm EST
Designed for the child who is writing through high school, the Savor School Years Edition Keepsake Box includes every detail to make sorting all your school years keepsakes - from the first letter to Santa to those awkward school photos - a snap.
$99.95 Sample Sale $49.99
AVAILABLE 9/15 9pm EST
This gorgeous, super simple system helps you organize, enjoy, and store your most important keepsakes from the first date through engagement to your first anniversary.  
$59.95 Sample Sale $29.98
AVAILABLE 9/15 9pm EST
This all-in-one system is a great and affordable way to save baby's most important items with stye and ease. (Same labels as the Deluxe, but smaller and all-in-one.)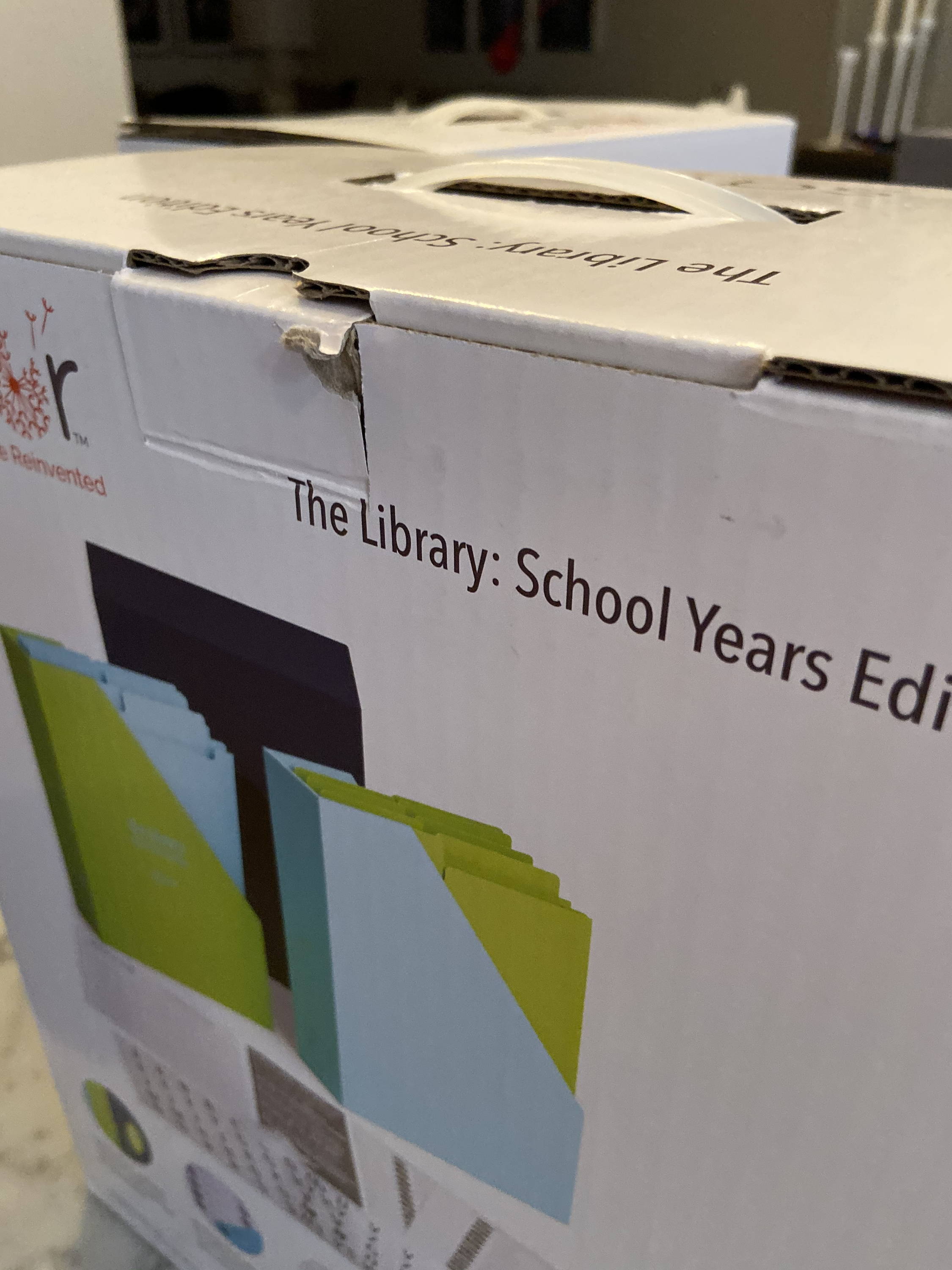 Most packaging is somewhat or quite damaged or may not match the product.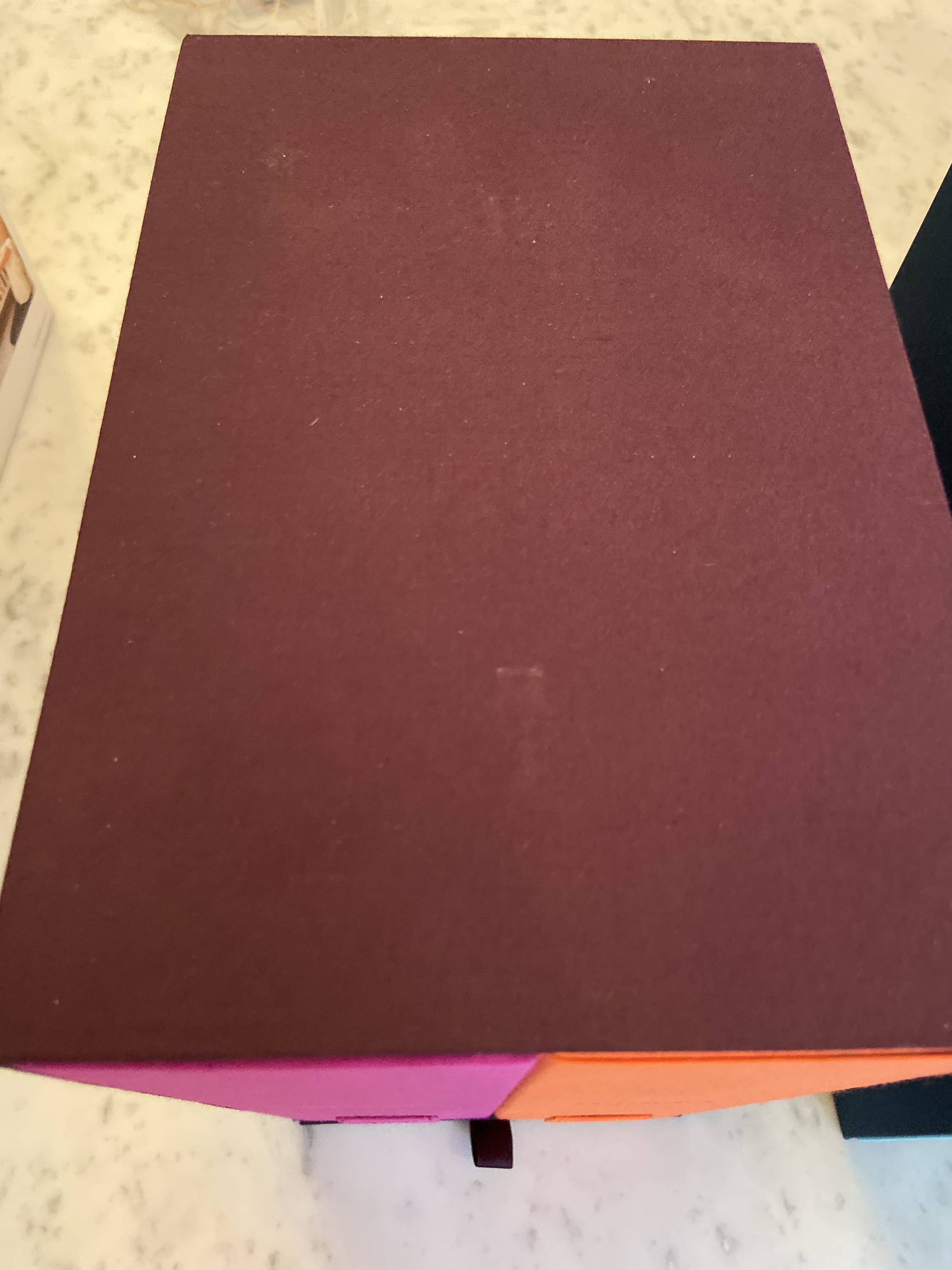 Some have marks on top of box from packaging handles.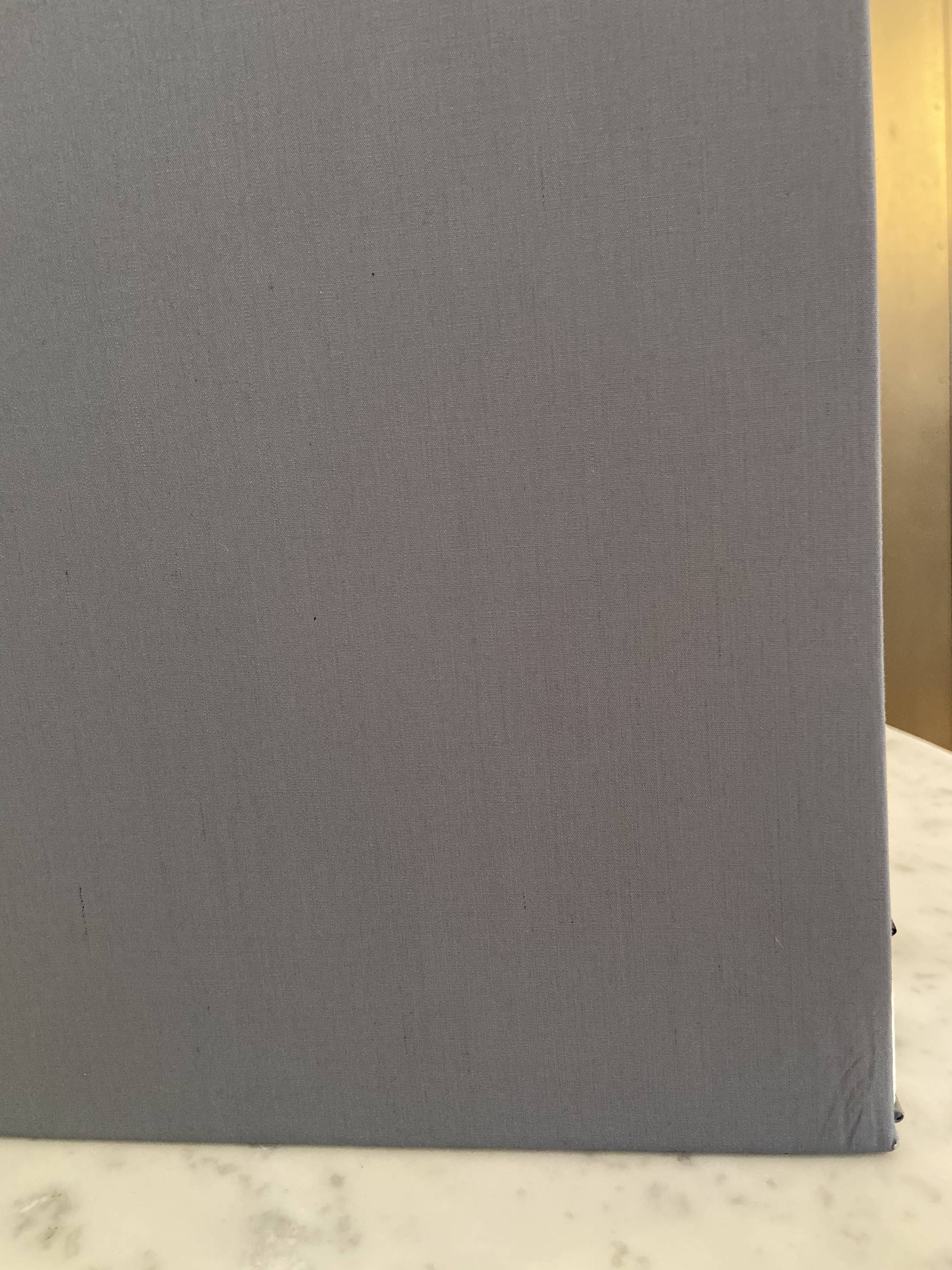 Some have smushed corners (like lower right above). Usually in back.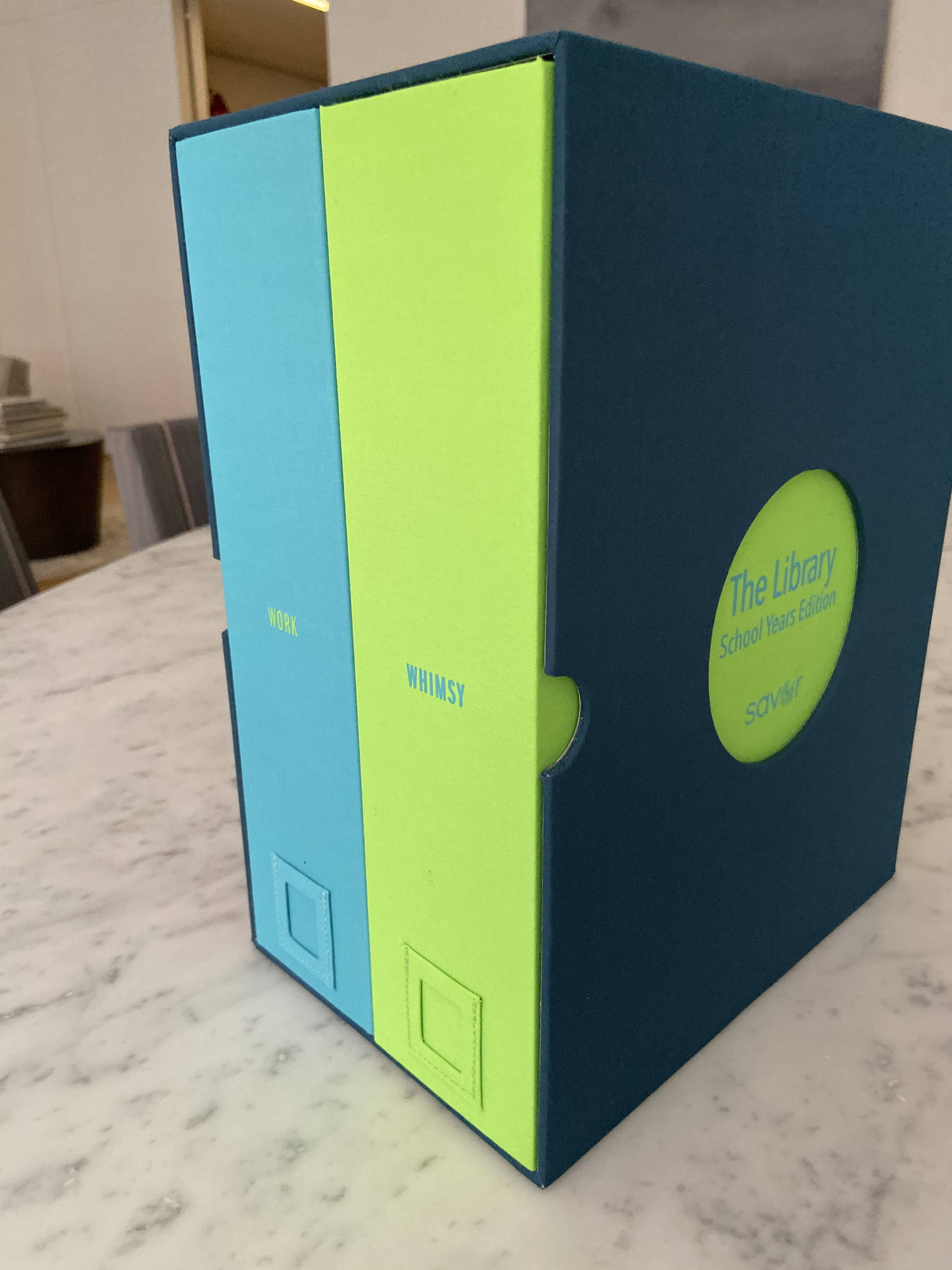 Several are discontinued products that don't have sliders to remove "books."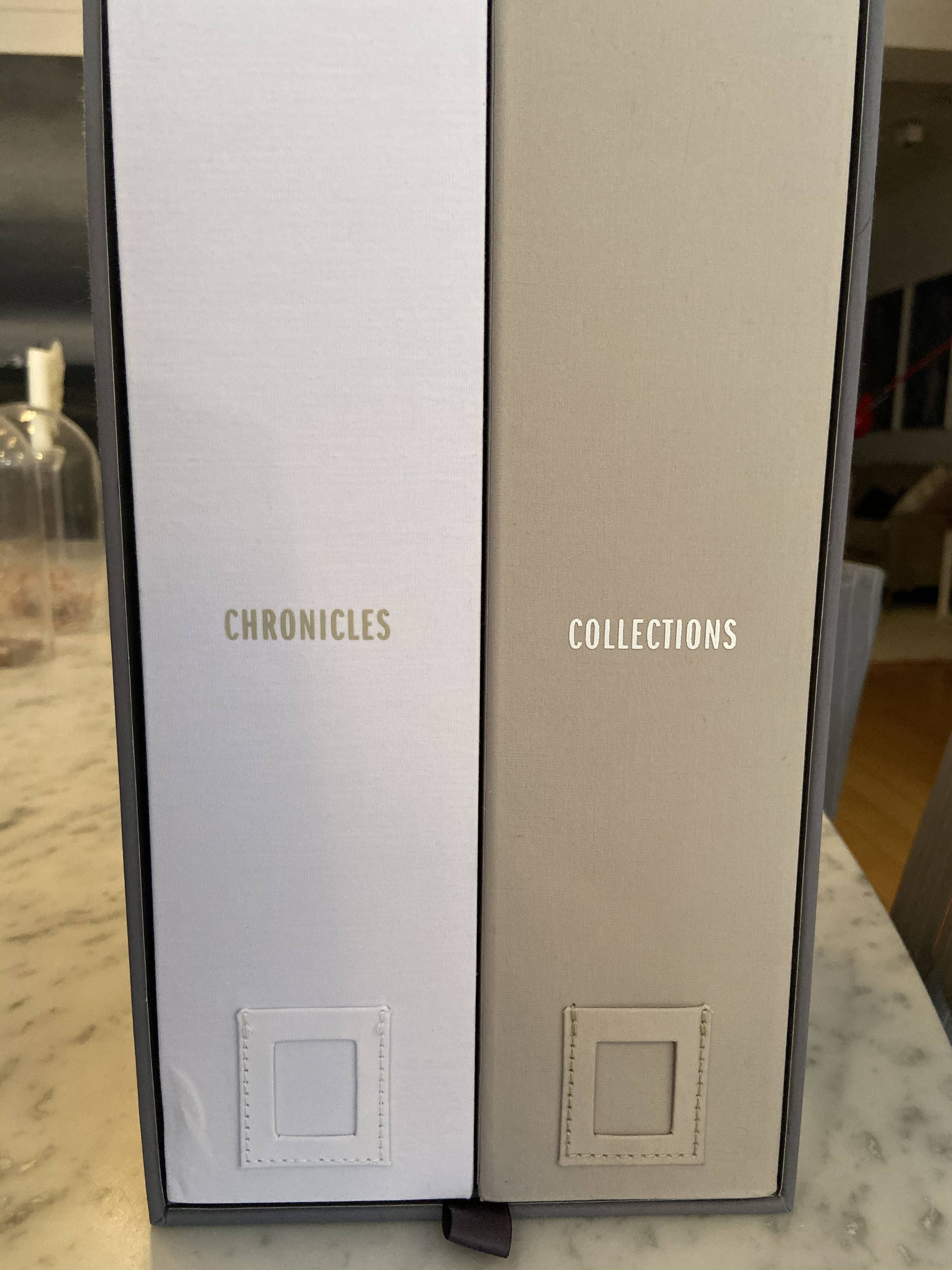 A few slate baby have damage that is visible from the front. This glue spot underneath the fabric on the lower left is as bad as it gets.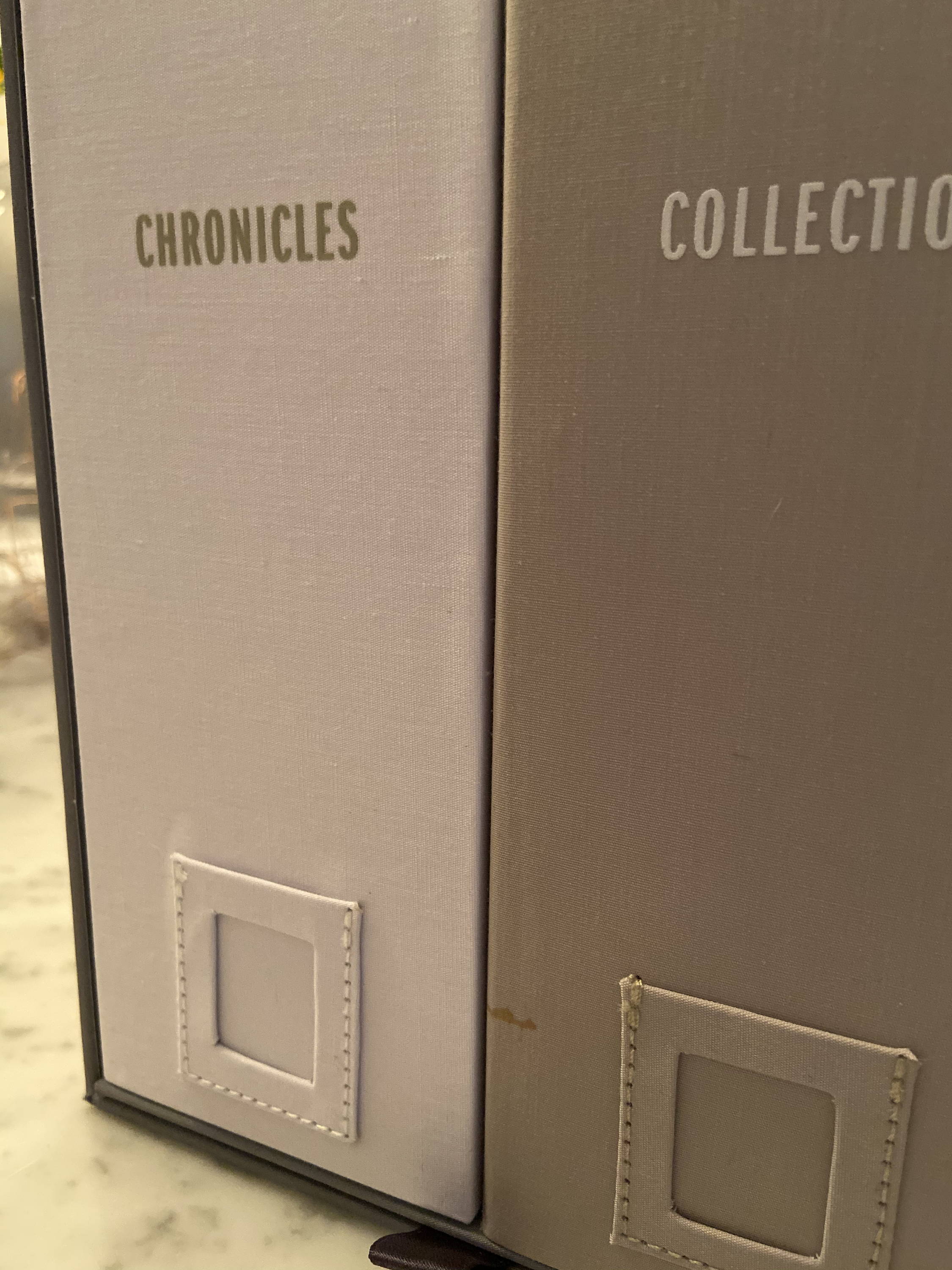 This is another example of the visible damage, a small glue "dash" spot colletctions box by the frame.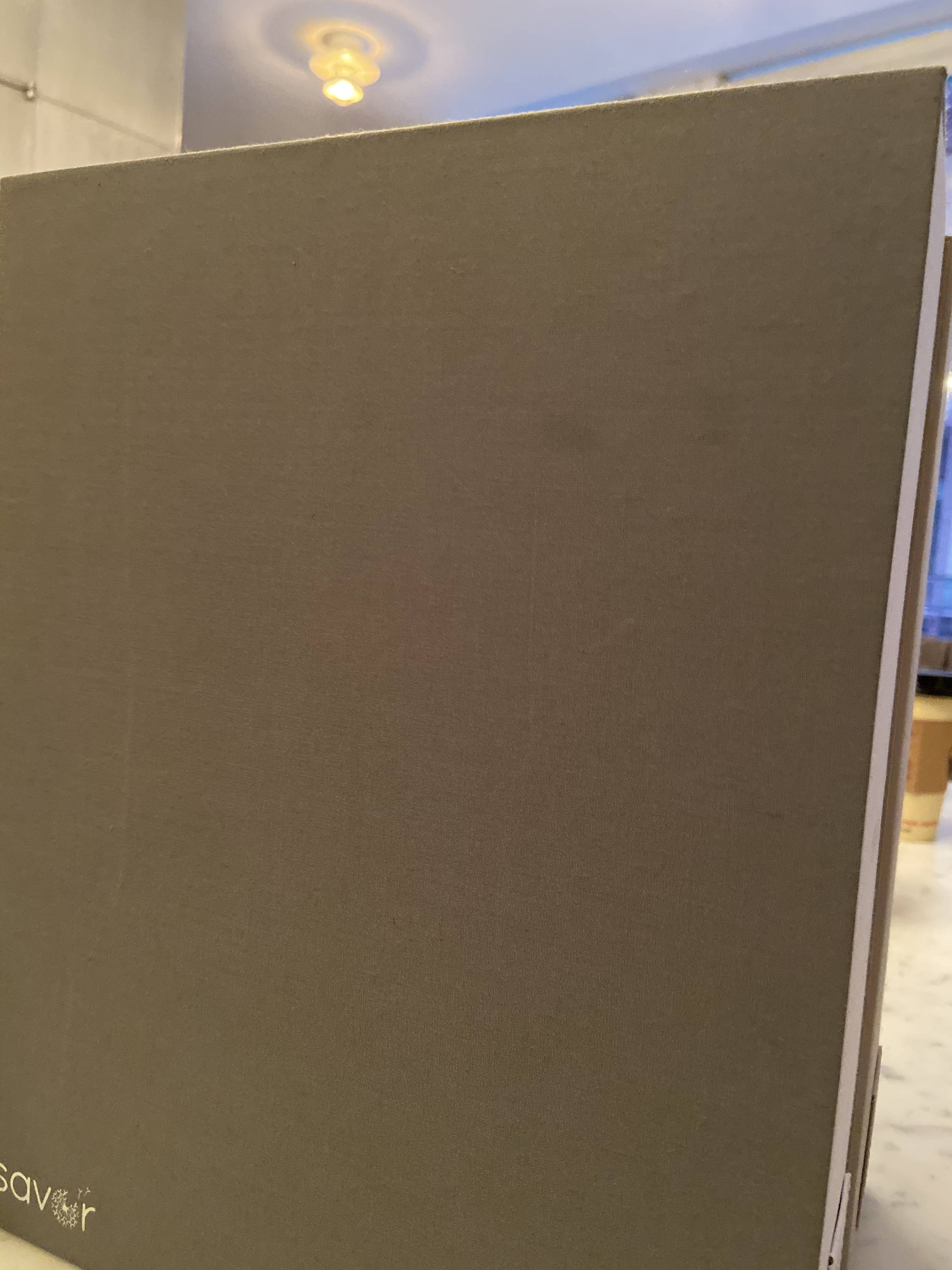 This is a grease spot on the side of the box, not visible on the shelf.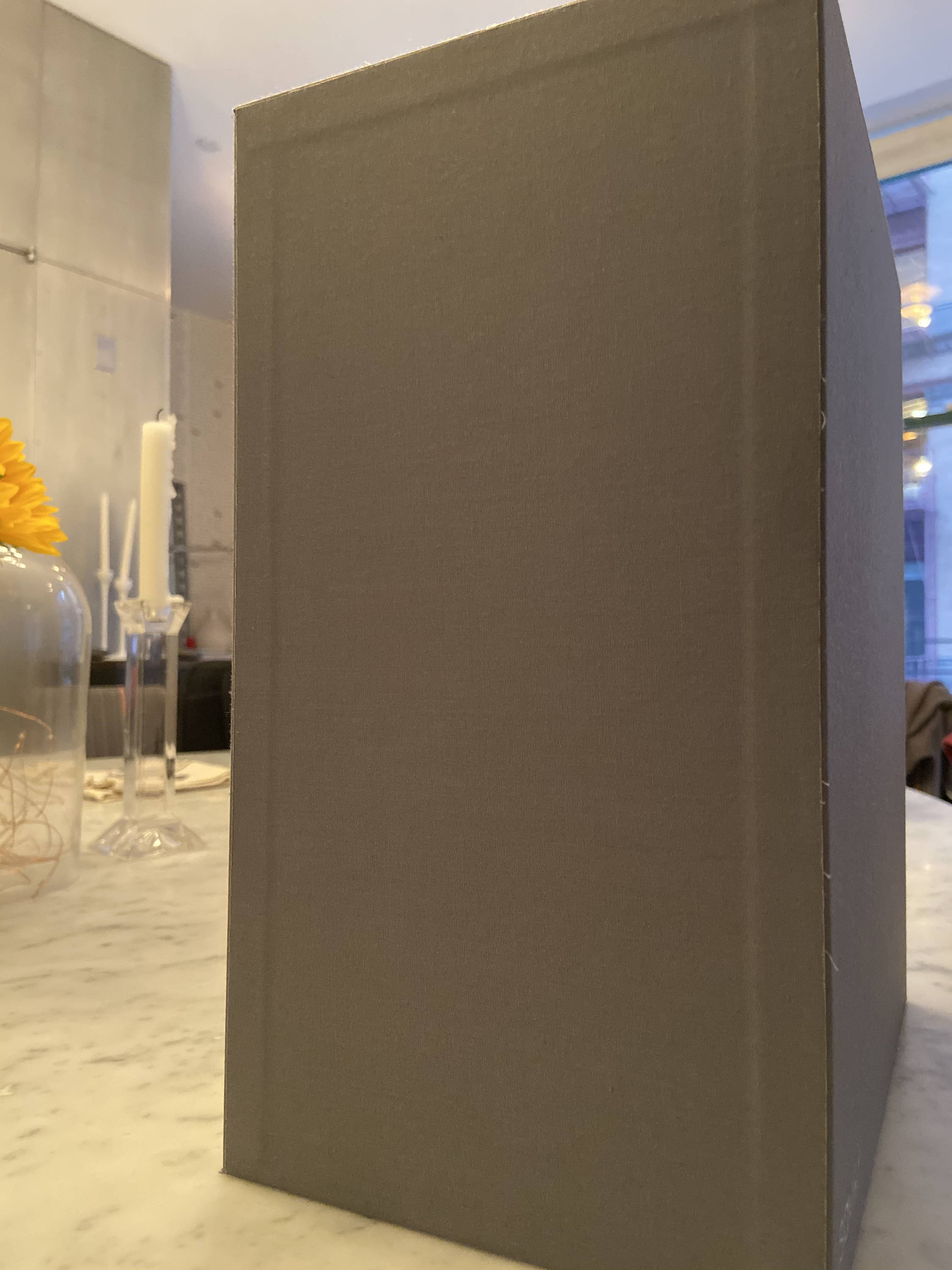 Some boxes have fraying along the back seam, not visible when the box is on the shelf.